Depth of Extinction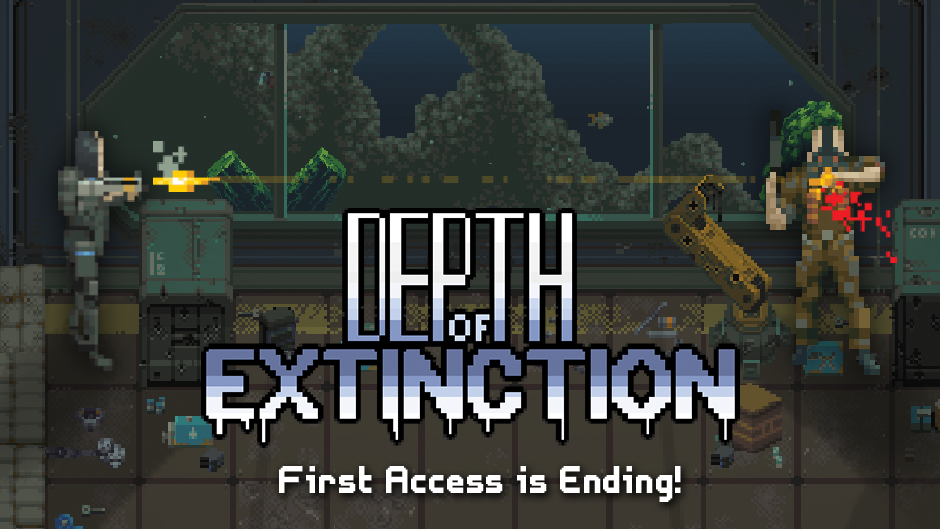 Thank You!
First of all, I want to thank all of you that participated in our First Access program on itch.io! It was a great success in terms of building a community of people that were interested in having an impact on the game's development. We received a lot of great feedback and ideas and I truly believe that the game would not be where it is today without that input.
Now we are turning our attention to the launch of the game on Steam, which means that it's time to officially end the First Access program!
We will continue selling keys through the end of the month of June, at which time we will disable updates to the itch.io version of the game. In July, we will begin distributing Steam keys to First Access buyers and all updates will be done there.
If you are interesting in helping set the final direction, trying out the game, finding and reporting bugs or just getting that Steam key early, then please feel free to buy a key while they are available. Alternatively, you can sign up for our mailing list or wishlist the game on Steam.

Release Plan
We are pushing forward toward a mid-August "final" release on Steam (and possibly other platforms as well) and are really excited to share the last few builds with our First Access buyers on Steam!
Here's what we have planned for last 2 builds before the final release:

More Mission Scenarios
Rewriting all Encounters
Adding Quests and Storyline
Updating Weapon and Sound Effects
Lots of bug fixing and small changes with a focus on balancing
We are maintaining a post in the forum with the release plan and noting progress
Once we switch to Steam, we will have 2 separate branches you can play:
A stable build on the main branch (this would be like the builds available on itch.io)
A "Beta" branch where you can play the latest version of the next build (currently our internal dev QA branch)
Also in the News...
In case you missed it, we got a nice preview article in PC Gamer recently!