Depth of Extinction
Build 41 - UX Improvements, Character Customization and More Loot!
---
Hey everyone! We've gotten a ton of feedback over the last few months, and as you may (or may not) have seen, we have posted a final release roadmap for the game that hopefully clears the way to release to Steam in late May or early June. Very exciting but busy times for us as we get ready and try to finish up everything on that list!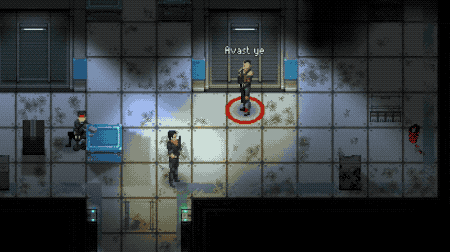 Buy a discounted First Access key here on itch! (includes a Steam key!)
So enough about the launch and the future - let's talk about the present and all the changes we have in Build 41.
Build 41 Release Notes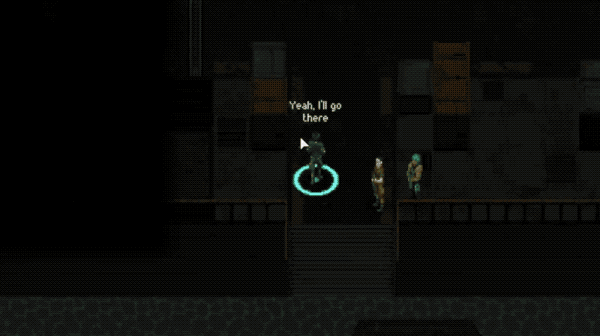 Tutorial Overhaul - shortened it significantly, added doors to the tutorial steps and hopefully made it a bit more interesting for new players. When playing the tutorial, you will also skip the objective screens to get you right into the action!
Icons Updated - almost every icon in the game was updated, including equipment, missions, map areas and the Republic icon is now a Kraken!
Movement Path and Hovering - A pretty big change was made to remove the need to click to draw a character movement path (except in some cases) and a redesign to how the path appears. Should make it a bit more satisfying to move around and eliminate that extra click.
Custom Cursor - When hovering over a targetable entity (enemy, cover, etc) the cursor will turn into a reticle. When hovering over something you can interact with (doors) it will turn into a hand or a hand with an "x" if you are out of range. Between this and the path changes, it seems much easier to tell where you are moving and what you are clicking on!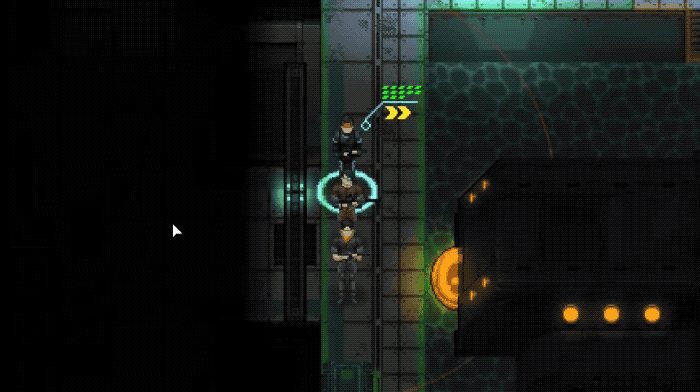 More Loot in Levels - in addition to the usual 2 items of loot (which we are going to mix up soon) there are between 1-5 extra items scattered around the facility. These are either credits or fuel.
Procedural Level Generation Improvements - the levels are less similar now and will be in numerous shapes. You'll also see larger and smaller facilities mixed in all areas.
Music tied to alert levels - nine new tracks were added to the game and we have categorized them by "alert level" in the game. So now when enemies come in sight, the music transitions to a faster track!
Credits Editor on Objective Loadout - when you are prepping your team for loadout, you can now allocate any amount of credits stored in the base to take with you on the mission. Remember, this is risk/reward as the credits may help you but if the team gets wiped then they are lost!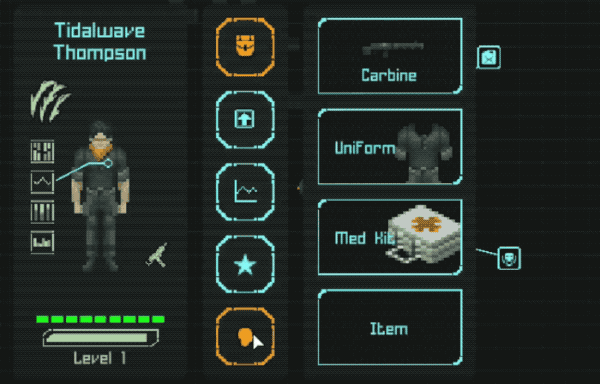 Character Customization - a new pane is added to the character settings to let you change your unit's name and permanent equipment if you want. Any name can be typed in or you can choose from our random name generator.
Dialog UI Redesign - the dialog has been redesigned in preparation for a future update where we will add avatars for the characters to match their currently equipped items. This should come in with the Build that introduces character dialog (looking like 43 right now).
Bug Fixes
Delay on Overwatch, Defend or End Turn - the delay between turns was sped up in the last build but it looks like we missed one more thing that was causing some noticeable delays when doing an interaction that immediately ended the turn.
Commands during Dialog Cutscenes - you could click around disrupting the camera during pirate cutscenes.
Wrong Loot Triggering Evac - if the same item was in both loot boxes, then the system didn't know which was the "goal" item
Walking through Doors when both sides aren't fogged
A lot of small stuff!
Files
doe-linux-universal.zip
99 MB
Version Build 41.8
Apr 23, 2018
doe-osx-universal.zip
115 MB
Version Build 41.8
Apr 23, 2018
Version Build 41.8
Apr 23, 2018